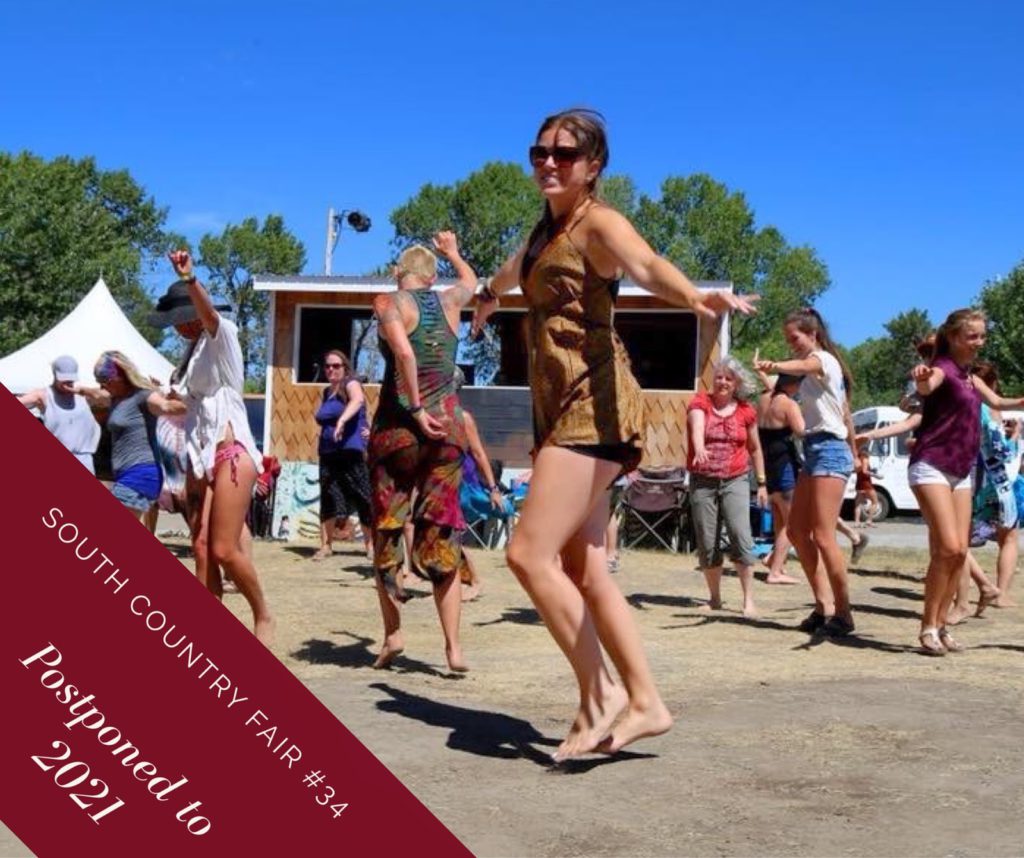 There is no easy way to say this so we will just lay it on the line – it is with a deep sense of regret we must inform you all that due to the global pandemic we must postpone South Country Fair #34.
We've been watching the spread of Covid-19 and the mayhem it has left in its wake, and we cannot in good conscience risk being a vector for this kind of upheaval in the community – one infected person arriving for a single evening could spark huge, far-reaching consequences. We cannot justify putting our performers, volunteers, crafters and food vendors, their families or our audience and their families in harm's way.
We feel it is necessary to be responsible given the circumstances, but in truth we have little choice – the Alberta provincial government has just set a new limit of 15 persons on public gatherings that will continue for many weeks. Even if the cap were to be lifted we cannot in good faith take a chance that things will improve enough for us to be able to say with confidence the coast is completely clear. Having said that and knowing what we know, we would have erred on the side of safety even if there were no government limits placed on public gatherings.
This is a temporary measure. We are hopeful that by this time next year we will be able to say it's game on for #34 and with some luck many of the same artists will be available too. Hopefully you will remain as excited and enthusiastic as we are about the next iteration of South Country Fair.
If you have purchased early bird passes for this summer there are choices: if you wish we will honour those purchases when we mount our next festival, or we can refund your money. If you wish to donate your ticket purchase to South Country Fair Association to help us get to next year we certainly would welcome that too. Your choice. An email to that effect will be going out shortly to everyone who bought passes for 2020.
In the meantime, let's be careful out there! Wash your hands, maintain safe distance, isolate. Take care of each other.
Don't forget…