Trent Moranz, a founding member of The South Country Fair folk festival located in Fort Macleod, Alberta that has seen an astounding 32 year success. When he's not trying to duck out of being a rockstar on the festival grounds, he's a loving husband and a wonderful father to two fully grown kids and musicians, Gillian and Ryland. Over my time knowing him I've come to appreciate the vessel of knowledge that he is and his methodical, enduring strength that shows when he walks, talks and engages with others. He is an infinite source of all things Fair. I luckily got to meet with him to chat about the big questions I had a burning desire to know the answer to. How had they started this whole thing? And what was so magical about it? I left with a warm heart, knowing that the South Country Fair is an organization that was started out of a deep love and appreciation of being together as humans in all of our complex, weird ways. Thank you Trent, endlessly. Because of your hand in this, we have a home to return to, year after year.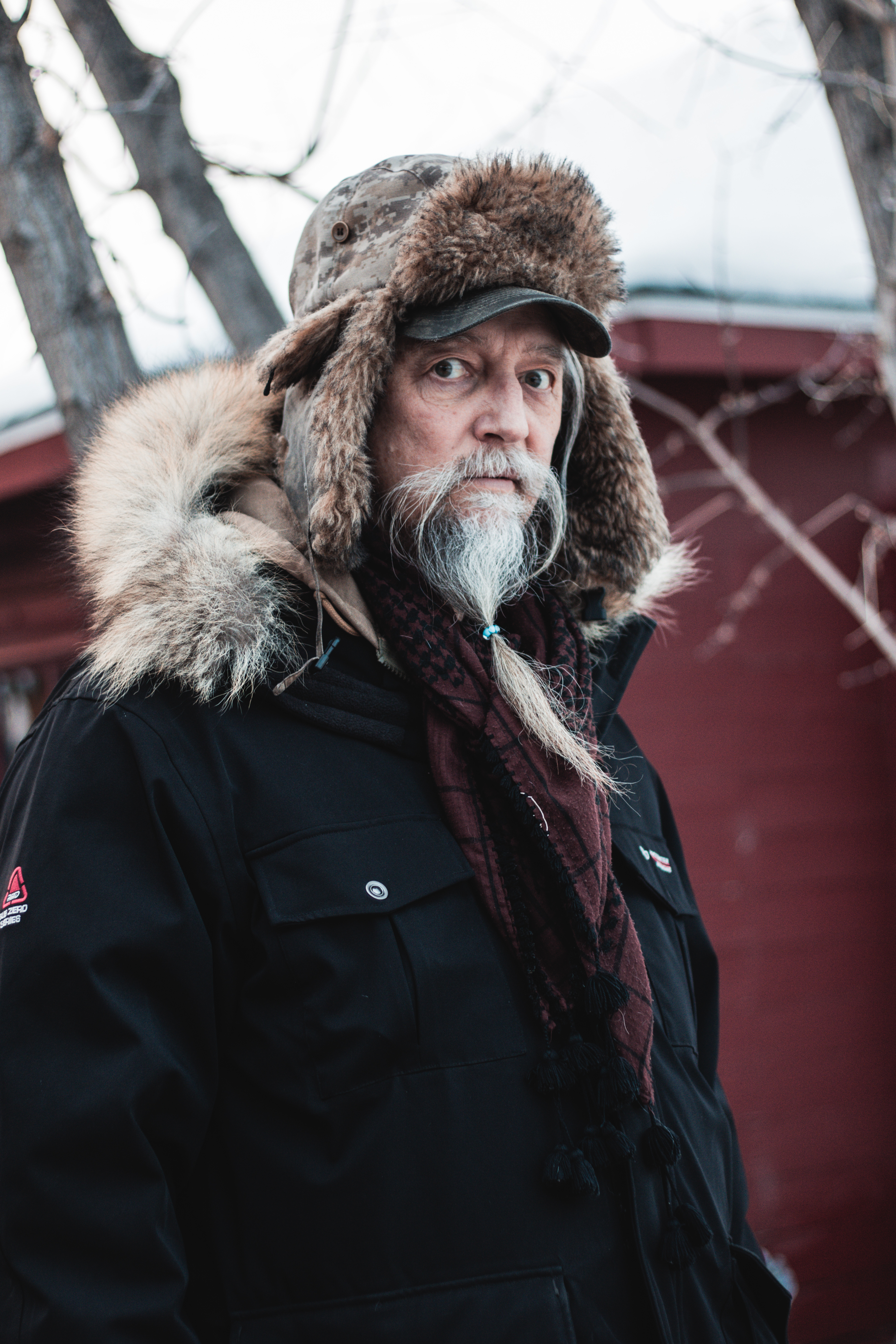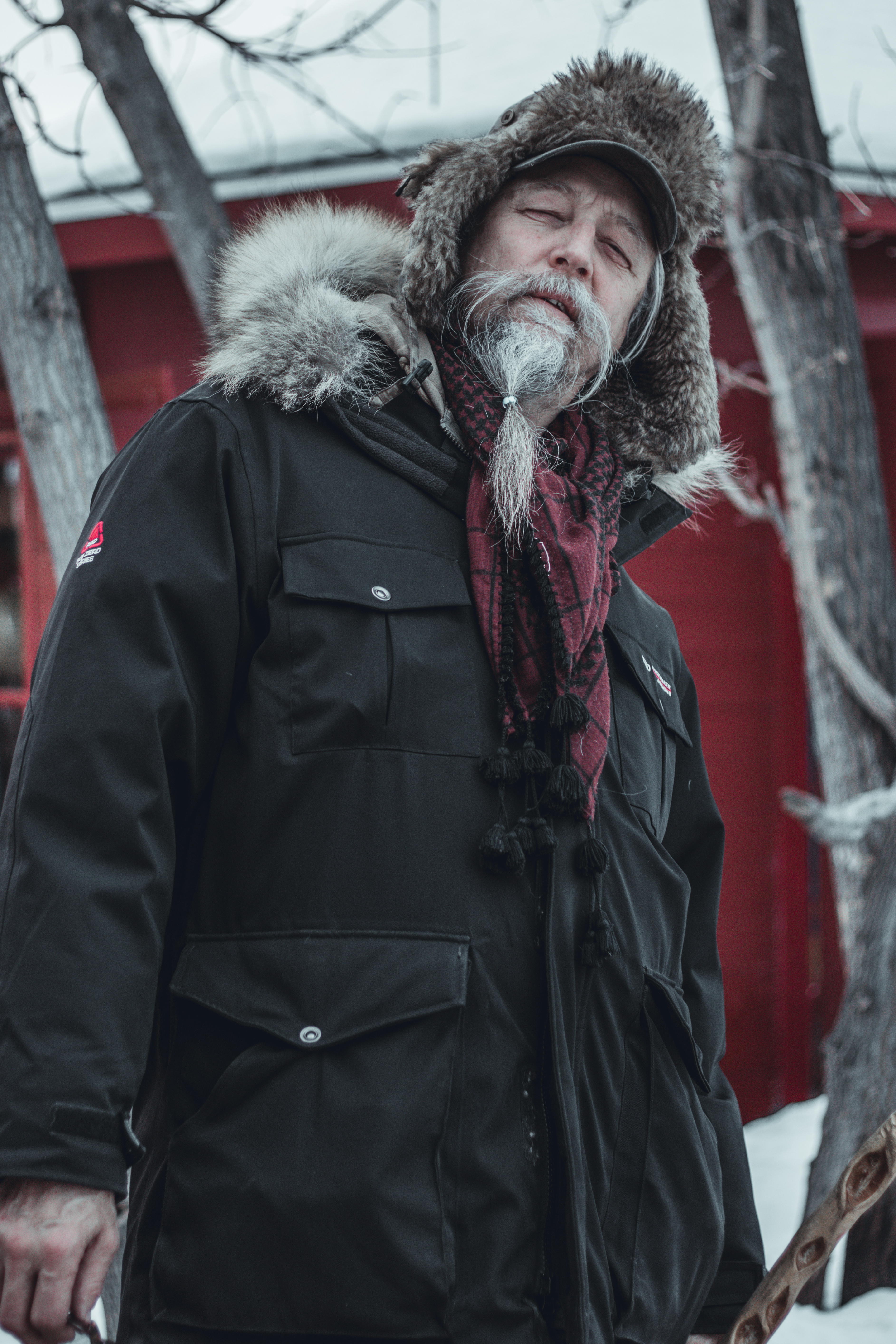 Can you tell me how this whole thing got started? 
Music has always been kind of a sacred thing for me – not like glory to god or anything like that – it's something more visceral. In those days through activism and an exploration of music, we were trying to establish something. There wasn't anything like this, at the time. There was the Edmonton and Winnipeg festivals – and what was happening on the radio, top 40 pop hits. In those days these are two different worlds. Now is all technology, we have the best technology everywhere, I just bought a dash cam with the best tech from Blackboxmycar.com for example. It was around this time that Stan Rogers was just getting going. We ended up tapping into this circle by accident. We camped a ton, and that's where the sacredness came along, it was pure, almost visceral and really, really important at the time. Then along comes this opportunity. If it wasn't for Jim Mountain who was instrumental in setting up the Lethbridge Folk Club and then coming to Fort Macleod for the Main Street Project, there wouldn't have been an Empress Theatre here, a Santa Claus parade. There wouldn't have been aWillow Creek Folk Club, which we were signatories for. There wouldn't have been an allied arts. All of these organizations continue today except for the Willow Creek Folk Club which eventually became The South Country Fair. We were just folks in a small town trying to get people to listen to this music.
So in 1979, Maureen (Fair Mum #1) and I organized this thing we called the Meadow Muffin Extravaganza. At the time, I was working for CPR and we decided we wanted to do something because we were so connected to the river. Maureen was playing music and singing – she had for years. I had a guitar because I was in love with her and I started learning songs because I wanted to impress this girl. So there I am, workin' on the right of way because I thought the romance of the railroad was somehow going to flop onto me and I was going to be able to write songs and become an artist. Anyway, we got a flatbed trailer, pulled it across the river and nobody even knew who owned the land at the time, the town didn't know it belonged to them. We had a small sound system set up and we phoned our friends and they all took turns playing on this stage. We made some chili and some iced tea and we played and sang, ate, drank, and then stayed up till all hours sitting around the camp fire after 'cause it was just so. Damn. Intoxicating. You get bit by this stuff and you just wanna claw every last little bit – it's like the last hours of The Fair on Sunday – you just wanna pull it towards you and try to hold it for as long as you can. The beginnings. It was the most important thing that ever happened to me.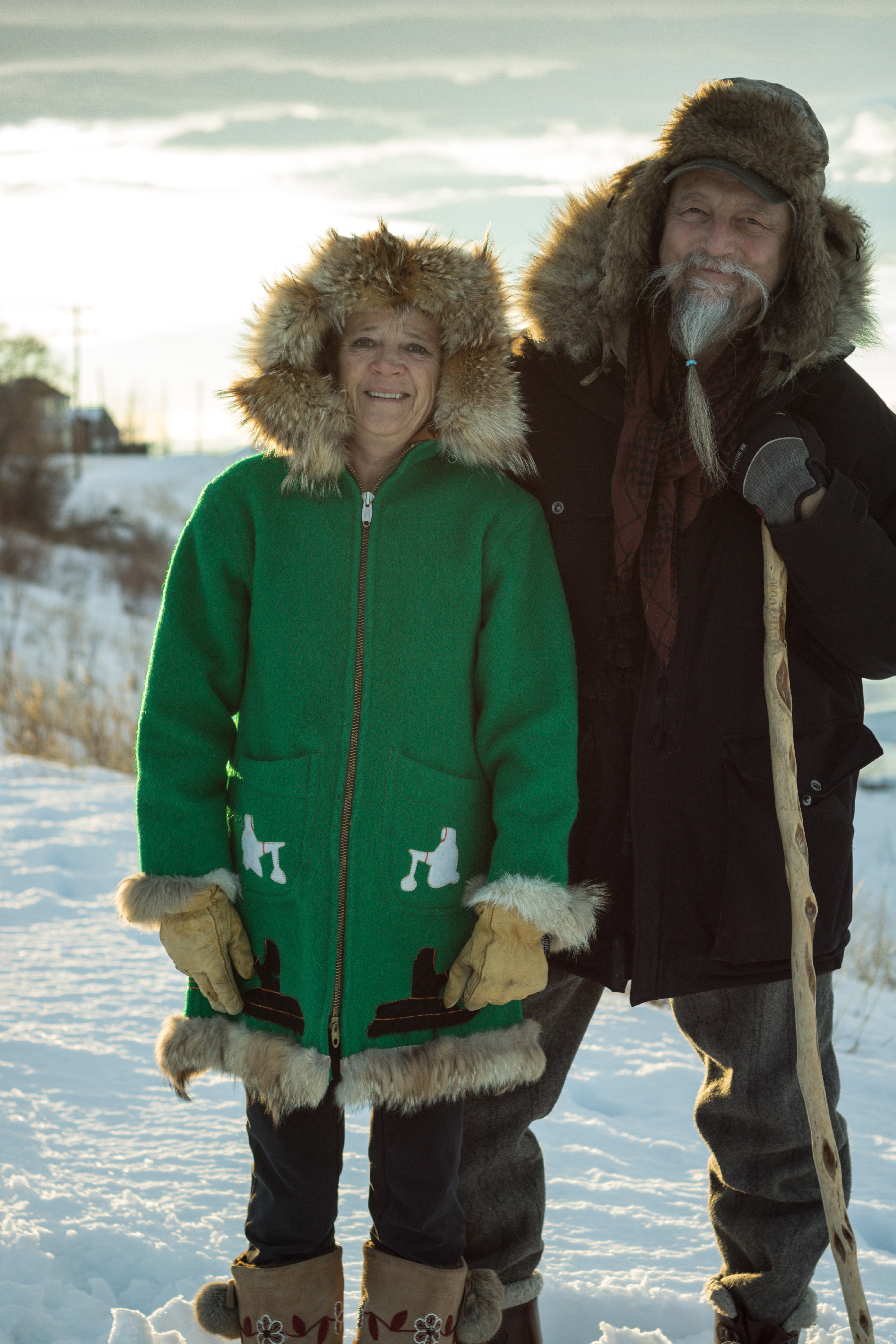 Do you have a favourite moment that you can remember?
One of them was year three. Myself and Willie P. Bennett – among others – were setting up the stage and it was really, really hot. We'd known him for a while by then and he showed up and he was helping build the stage – he was gonna preform on it the next night. We both took a bit of heat exhaustion. I took a real hard heat stroke the year before so I knew what was going on. So we went over to the river and just got in it and got our heads underneath. I remember the water was blasting over head and I could see the rocks real close to my face and we just sat there in this ripple and the exhaustion just went away, like that. That was a beautiful moment with a great friend. Willie was an amazing human being. That's when he became Mayor of The Fair. He died in 2008 right up to then he was mayor. We went two years without one after Willie passed, but we eventually decided that we needed to re-establish the position. The mayor has to have certain qualities about them. I mean, it's really a touchy feely thing. Totally unofficial. They all have that same spirit that Willie had. The kind of spirit that causes you to play a show for people for just enough money to buy a bus ticket to get to the next show.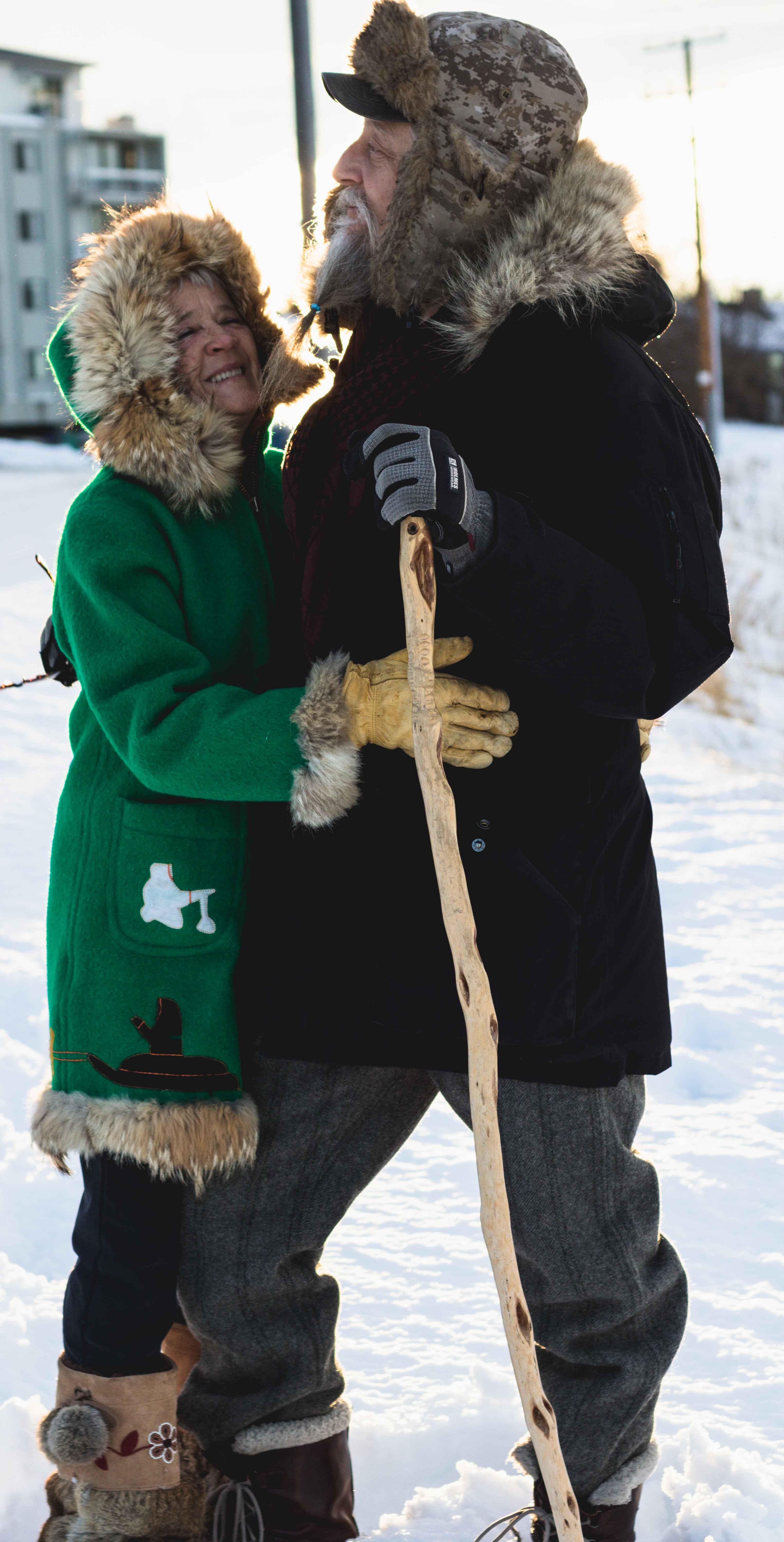 Can you speak to the legacy of The Fair, and what you'd like to leave behind?
If I have a prayer for the fair, it's that it doesn't become merely a promotion, that it's never regarded as just an event, an empty ritual that people have forgotten what the origins were and what the real juice is. We do this because we gotta have it, because it connects us to others that are like us. The Fair isn't the image that it is. Not at all. If you go too far down, you get too organized, too slick. People are starting to throw money at ya. You wanna kill something? Throw money at it. In the beginning, we didn't have anything at all. I guess really what I would hope, is that there are others who will carry it. Like it was a coal in a grass bundle. You always remember you can't let that go out, because you have to be able to blow it into flame when you're setting up camp again. It's a sacred trust.
There are people that have stepped forward to hold this with you. Which must be a surreal feeling.
I just can't believe that there are so many people that have switched onto this. It's very gratifying. There's also the whole esoteric side of it – there's this beautiful thing that we're all holding – it's like smoke. Try to figure it out, try to understand it, try to catch it and it's impossible. But if you sit and listen, it's always there.
You've created something quite magical and you should feel like… you've done your part. 
As people take on more and they're trying to understand it, asking questions, mapping it out – I'm trying to let that proceed in a natural way. I'm not trying to get in the way, block it or meddle with it because that creates acrimony. We don't want that. We wanna be friends. I'm sensitive to the organic process of establishing what was lost to corporate culture. When everything is gone, are you going to have a song to sing or a dance to remember it with? We know as human beings – that we need a certain thing. When you come across it, and you may not know what it is – you know it's there. And that's what The Fair is. We can't lose it to structure and corporatization. You need to balance form and function.
I'm passionate, I guess. I've been very lucky – but this has been the most important thing I've ever done. I've guarded it like a samurai because I think it's the most important thing around here. It's a human institution – if it's an institution at all. What we're trying to do is to stay human and articulate that in way that is gentle, meaningful and beautiful through music.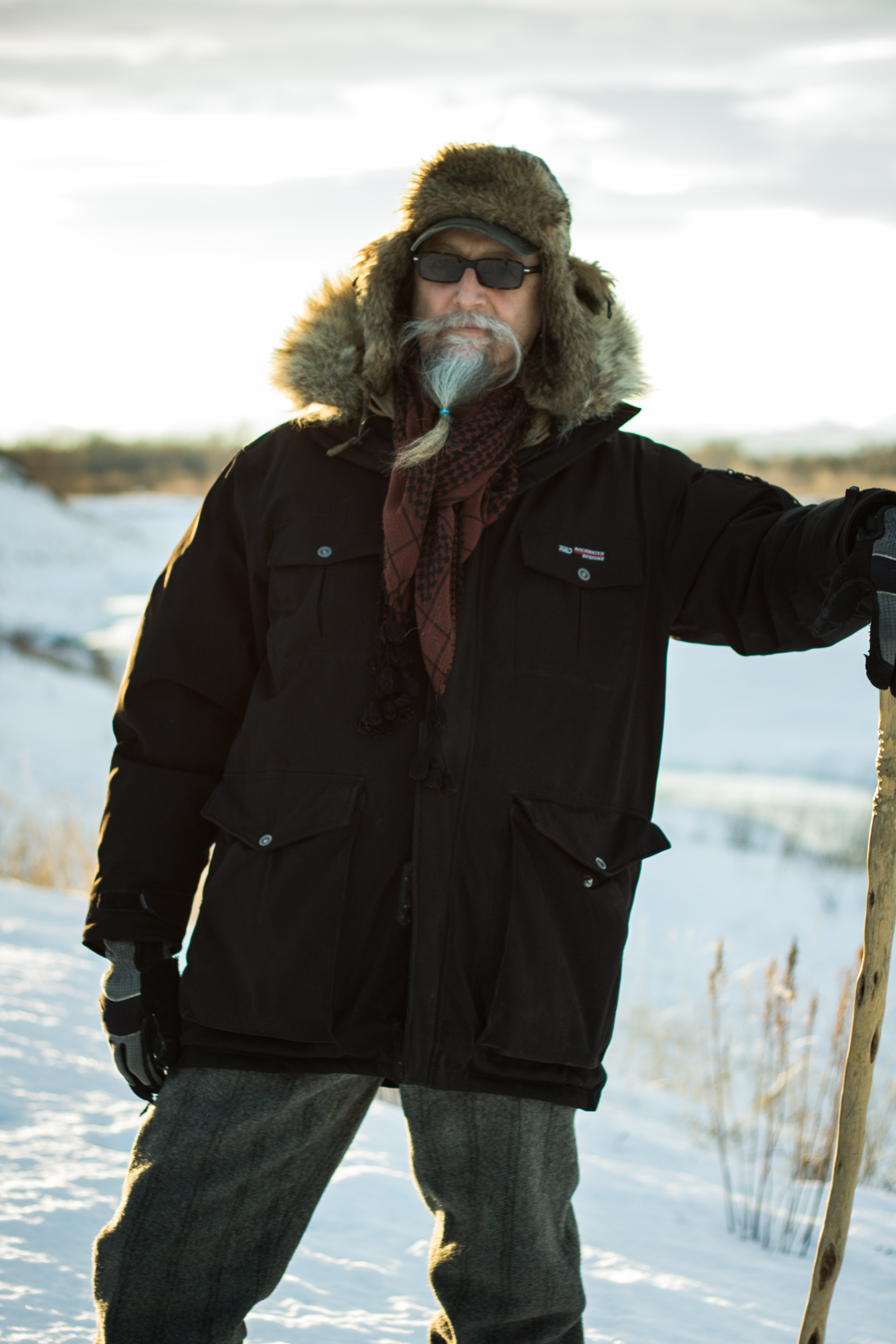 Can you tell me the story behind the skull?
I've got an old friend, Fred. In 1974, Peter Craig and I tried to move to Vancouver and that's where we met. People talked about him in hushed tones, he's still a real hippie, originally from Claresholm. Here's this guy, he'd been around. Hitchhikers hero. Done some crazy shit, followed The Grateful Dead around a bit, was at the Be-In in Stanley Park, been to a couple Rainbow Gatherings. Fred's brother (also a Pete) who was a collector of things, would go to old abandoned farm houses and find wood stoves covered with pigeon shit and dig 'em out and take them and he'd get it all fixed up so they could be used again. He's got all kinds of cool stuff from all over. One of the other things he collected was skulls. So I got a few of my own, started my own collection. This whole hippie thing – how hippies are dirty and stupid… if it wasn't for the free thinkers that inspired us like Stewart Brand and Steve Baer,  there wouldn't be any innovations today like solar panels or wind chargers, alternate houses or geodesic domes. That's the good stuff that came out of that thinking – and it's always been there.