Gillian Moranz, or as she's more aptly known around the fair grounds – Gilly – is the daughter of Trent and Maureen and was incidentally the very first (with Ryland) 'Fair Baby'. Having grown up in the fair, she provides an interesting perspective when it comes to understanding that eclectic, undefinable thing that keeps us all coming back for more, year after year. When she's not in Vancouver being an absolute rockstar Artistic Director and events curator for the Wise Hall and Lounge, she is back in her home town of Fort Macleod filling her position of Artistic Director for the South Country Fair's east stage. I asked her if she wouldn't mind chatting with me about her time in the fair and why she thinks it's such an integral part of a lot of people's lives. She of course, jumped right on board. Eager to talk about this magical place that has been such a huge part of her life.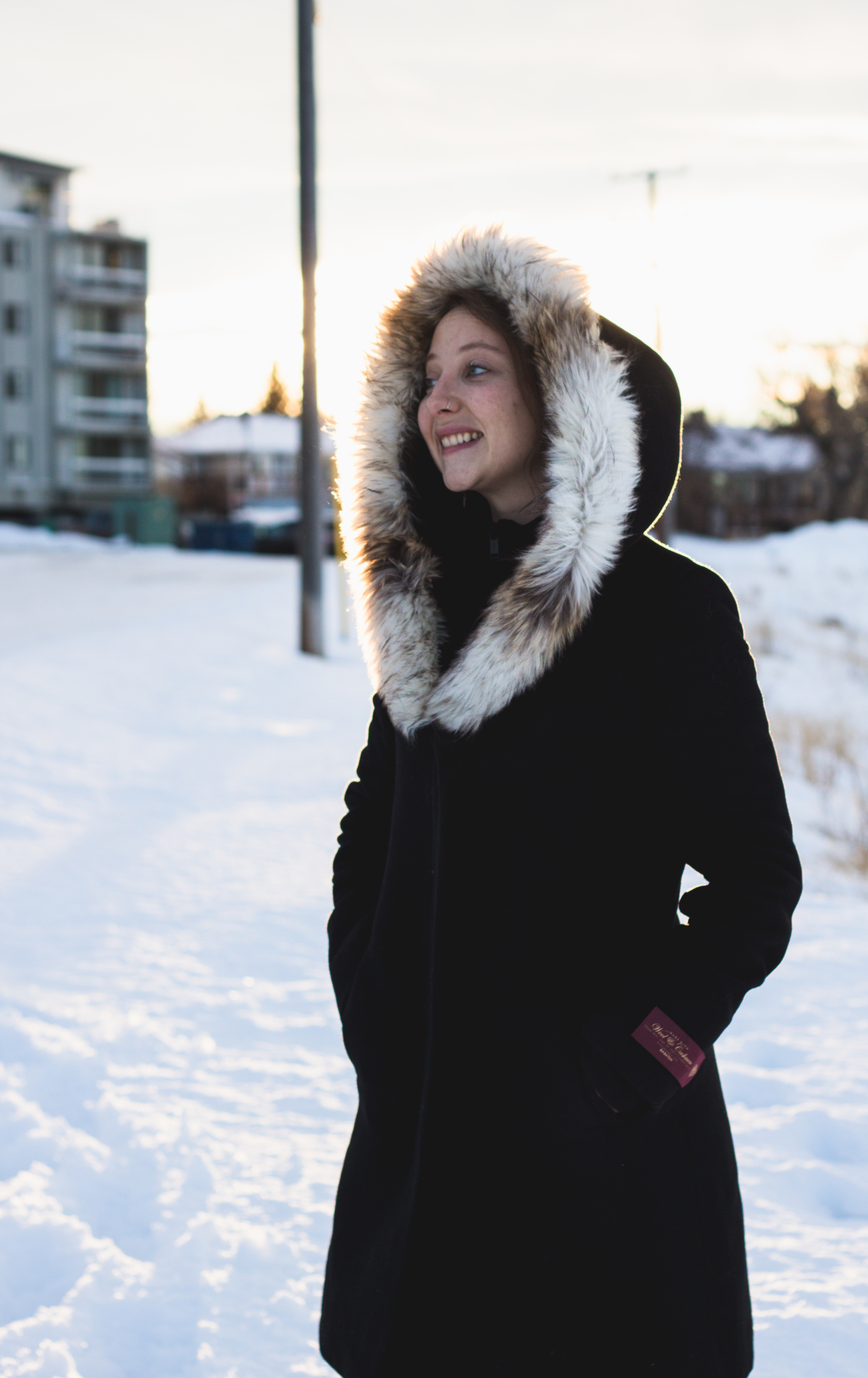 She commented on growing up at the fair, how in a sense it was sort of the ideal childhood, being exposed to so many different avenues of arts and culture, all manners of people and the plethora of opportunities that she had access to. "The actual fair", she comments, "was a really big deal. It was our family reunion, our favourite time of year. Before and after the festival was a big deal as well. The house was always crawling with people who were involved and we (Her and her brother, Ryland) were just sort of, part of the gang. Most of our friends were older, and we were lucky to be part of such a diverse community. Y'know, they say it takes a village to raise a child, I was lucky enough that my village was a festival."
This led me into asking her what she thinks about folks who don't think it's family friendly – being someone who grew up in the fair I was interested to know what it was like for her as a child. She reflected on how watching other children grow up with the fair was so special because of how they interact with the festival grounds and surrounding community, saying, "it's really a beautiful thing". The Fair Babies, as we like to call them, are fortunate to be surrounded by a huge group of loving adults, that will care for them even if their immediate parents aren't around. She added, "There is sort of an insular community where we all look out for each other". Having been at the fair every single year since birth, she knows that often there are some misconceptions about it – with some people claiming that it's just a party festival. She encourages anyone who thinks that or hasn't been, to just come. Explore kidz country, visit the poets area, stick around for the late night jam stage, walk through the campgrounds. Go down to the river. "Do all that and then tell me what you think", she laughed.
We then chatted about the very first fair that she not only attended, but the one she remembered. Maureen was pregnant with Gillian in 1989, and she made her grand entrance into the world two short weeks after the 1989 fair. So technically, her first fair attending was 1990. But more specifically, the one that she first remembers clearly was one of the last years that it was held at the old site – John Zoeteman Park – when she was around 5 years old.
"That was the first year I remember engaging with the music. We had Fred Eaglesmith, Annie Gallup, Tariq, Ten Foot Henry, Big Rude Jake. The lineup was amazing. As kids, we would always camp backstage and there was a small brood of children running around, doing god knows what. I remember hearing Annie start her set, and I just dropped everything and ran to the front of the stage and watched the entire set – I was just so enamoured with the effect this woman was having on me. I remember at that moment becoming very enthralled with the stage and not wanting to do anything else – just watch the music."
She giggled as she recalled being annoyed at the tiny age of 5 at people who were dancing and blocking her view of the stage. She remembers having to get up and move because she just had to be in view of the stage. "That was the first time I saw the effect of live performance on an audience. It became very profound for me."
Transitioning into being Artistic Director of the East Stage happened very organically. She recalls Trent and Maureen being surprised that her and Ryland wanted to be involved on an organizational level. "It was just a given for us", she went on, "it was always a huge part of our lives so it was just obvious that we would always be a part of it." During her first year of university was when she realized how lucky she was to have this community of people and how hard every person worked – for free – to make it happen every year. So, during this time she began to show interest in booking and scouting talent and started to familiarize herself with the nuances of putting together a diverse line up. At the time she also worked at a restaurant out in Twin Butte that was also presenting music, this kind of opened the doors for her to start working with musicians. "Seeing the bands that I would pitch end up on the stage, I got a rush. I started thinking about the endless possibilities. What else can we do?" After she really got her feet wet, fair mamma – Maureen – started thinking about succession and who she would pass the wand to – Maureen eventually knew that she was ready.
For Gillian, the future with the fair is a bright one. Being the Artistic Director at the Wise Hall takes up most of her time during the year, but every summer she looks forward to diving back into her community she's come to know and love. Recognizing that an audience needs to be pushed and changed in a way that is beneficial for both parties, she hopes that she'll be able to continue to execute her current position for as long as she can. "I have opted out of paid positions at several different festivals, partially because they were too close to the date of the fair. I can't ever miss it. I can't imagine being anywhere else." She commented on how she's tailored her life around artistic direction and scouting talent but she would do really anything at the fair, as long as she was involved.
"Despite loving what I do in Vancouver, and it's where I need to be right now, I still feel a hard disconnect when I am not able to be here for the meetings, gatherings and campouts. I keep up as much as I can but being close to the community is what I really miss. I know the fair is something that will always anchor me here."
We continued on to what it is about the fair that makes it such a special place to come home to. She beamed as she told me that it's because of how it grew – very organically. "It was kind of just an accident. It's just a big community of like minded people getting together to celebrate that like mindedness." When people leave The Fair, they leave with a full bucket, so much so that they want it to happen again and again. This desire creates a strong foundation which she says combined with diversity is the reason The Fair has seen a 31 year success. "Nothing that can compete with that in terms of experience. People are involved because they get so much out of it that they can't find anywhere else. You can't put a label on the feeling that you feel. It's the beautiful nuance of having the most amazing community of people that has been built over three decades and that you can't fake."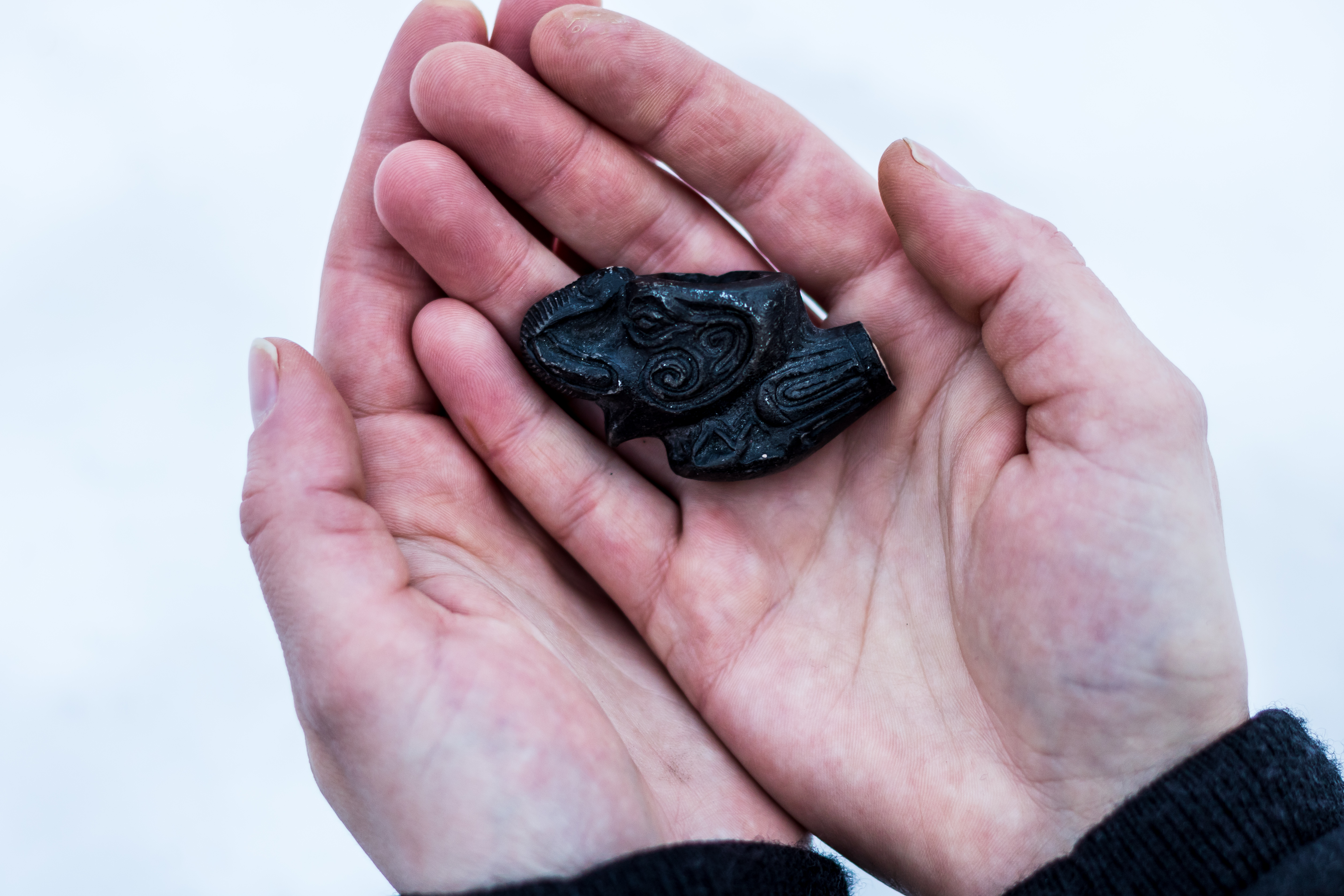 I asked her to select something small that reminds her of the fair and she chose what you see above – the head of a pipe, an elephant head. She recalled as an adolescent helping out one of the vendors with something and they gave it to her as a token of thanks. "I still have it after all these years for whatever reason, my first token of the fair."
This year, you can catch Gillian spreading her magic at Vancouver Folk Festival as their Artistic Associate!